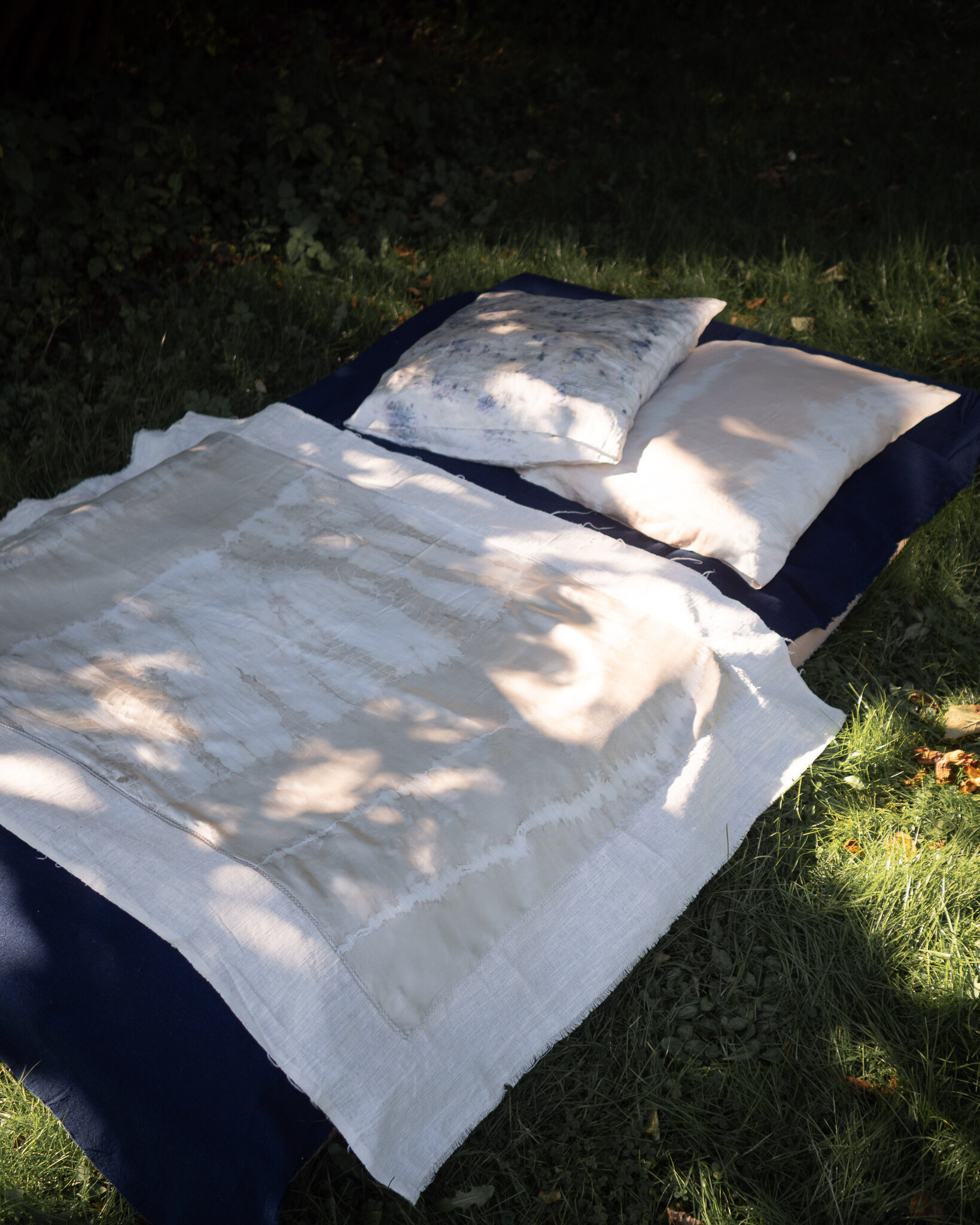 Nettle throw
The combination of the softest silk and handwoven organic cotton makes this throw a sensuous delight.
The silk was dyed with nettles and a Japanese technique named shibori was used to create subtle patterns of white that breaks with the beige tones.
Finished with raw edges and zigzag stitches to embrace the imperfect look of the handmade elements coming together.
Material: 100% Silk and 100% organic cotton
The organic cotton fabric is handwoven in Bali
The throw is hand dyed and made in Denmark
Care: Hand wash cold with natural detergent. Read more about how to care for your garment here.
Please note: Natural dyes are alive and therefore small irregularities in the color is part of the beauty and makes each piece unique.